Challenges of getting back to work for women post-pandemic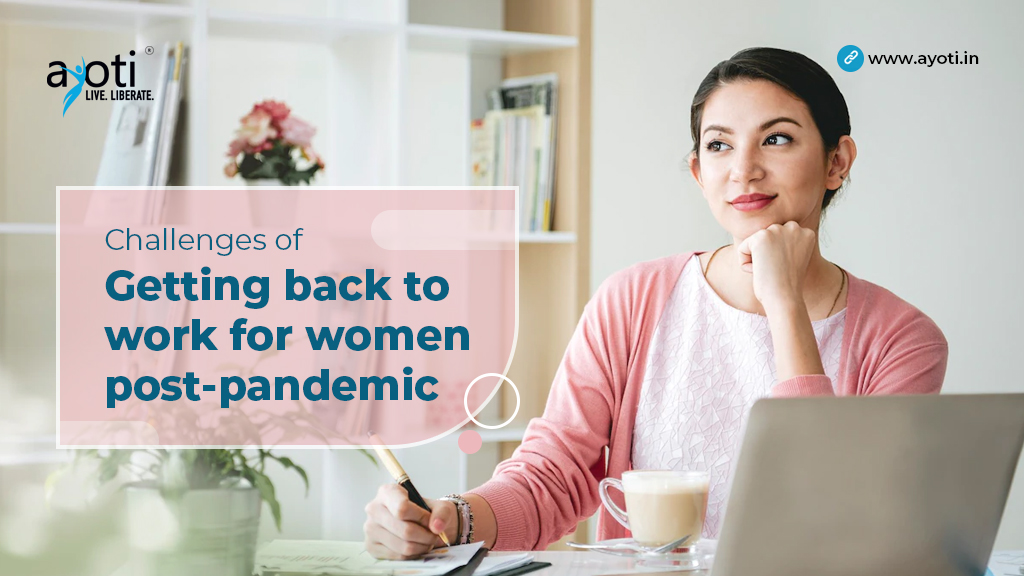 Challenges of getting back to work for women post-pandemic
The pandemic took a toll on many mothers. However, a rush to go back to the office is equally disturbing, especially for the women. With many childcare facilities shut down and no instant family support, many women are contemplating whether to quit their jobs. Many mothers are forced to juggle between personal and professional lives and even work on lower salaries as long as they get options to work from home. Some even quit their jobs. However, they see it as a time to upskill and are interviewing with many firms.
One of Covid-19's ironies is that even though the pandemic eased, the lack of flexible work options is one of the biggest barriers to women's careers. Thousands of women dropped out of the workforce because they couldn't balance their careers with household chores and childcare responsibilities.
However, even working from home means someone needs to watch the children. The return to work resulted in a surge in demand even though there are many slots at day-care facilities, camps, and other programs that are still far below pre-pandemic levels. For many families, the only immediate solution is to structure a part-time schedule or, in two-parent homes, to have one of the parents, usually, the mother, drop out of the job.
According to a research article published by Azim Premji University on the gendered impact of the Covid-19 outbreak on India's labour market, women were 7x more likely than men to lose their jobs during the statewide lockdown and 11x more likely to not return to work afterwards.
Mixed emotions about going back to the office
Working from home helped people keep working without avoiding the risk of contracting the Covid. According to Dawn Kamilah Brown, MD, a renowned psychiatrist and owner and CEO of ADHD Wellness Center and Mental Healthletics, many workers fear that if they're forced to travel to work on public transit and spend 9:00 to 5:00 in close contact with colleagues again, they'll be less safe.
Furthermore, many employees also worry about the benefits of working remotely. If you are vaccinated, it may be your biggest concern.
Flexibility and innovative work models with a more empathetic culture
Many organizations are now experimenting with work-from-home and hybrid models without fixed office locations to attract high-potential women. This includes companies from old economy sectors as well. Many companies say that the Covid times showed us that location does not matter and talent does, as we have real-life examples that it can enhance productivity.
Higher participation of women in business is necessary
Flexible work options have given women employers access to new talent and help them gain more confidence and variability of employee cost.
CEO of Marico, Saugata Gupta, says that flexible organizations will attract more talent. Similarly, SV Nathan, Chief Talent Officer of Deloitte India, says that the pandemic has made many companies look at their policies and amend them to help women cross their career milestones. He further added that it is the mindset change among managers that caters to the needs of the women workforce.
Challenges will occur, but firms need to keep up the efforts
With the pandemic disappearing, many companies are calling the staff back to the office, and it is to be seen how they continue to support flexible work options.
Conclusion
Flexibility has to be a universal change. It needs to translate into how work is to be done, how it is evaluated and how one is rewarded for flexible work. With many women opting for work-from-home, companies can be considerate and flexible in allowing them work-from-home options as long as the job is done efficiently.