How to evolve from a copywriter to a content writer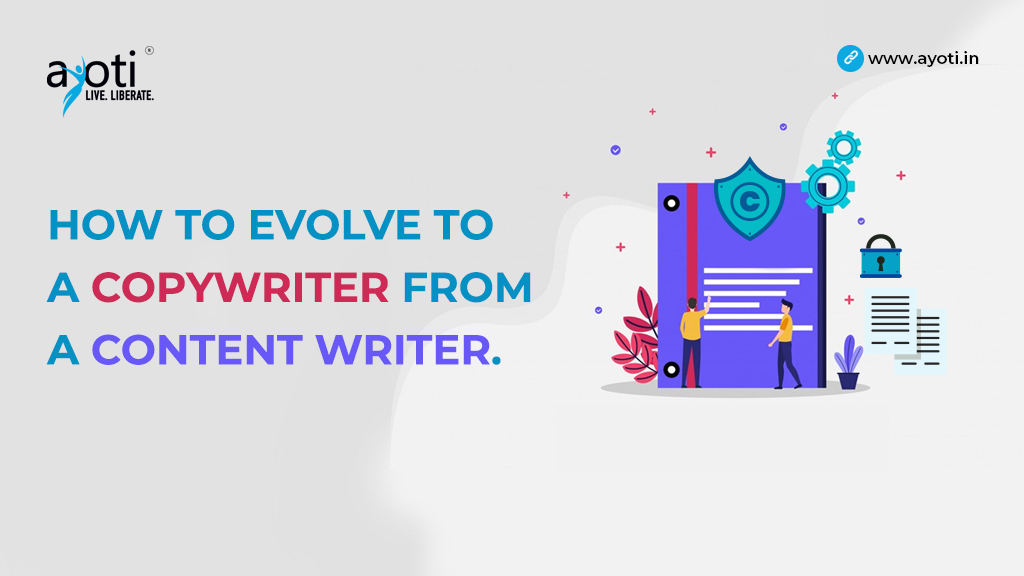 Copywriting is an intriguing career choice with high earning power and plenty of remote work options. Copywriters are needed in various businesses; thus, individuals in this profession are always in high demand. This article will look at how to become a copywriter, what these specialists do, what abilities they require, and give some copywriting tips.
What do copywriters do?
Copywriters develop written content that meets their clients' specific needs. They may produce content for emails, product catalogues, advertising, blogs, websites, or print publications. You must interact with your clients as a copywriter to understand their needs and the precise goal of the content you are composing. A copywriter's skill is writing clear, short content that meets client needs while also grabbing readers' attention. As a result, copywriters must have a thorough awareness of their target audience and the industry they are writing.
Skills you need to become a copywriter
Whether you work for an agency, a corporation, or as a freelance writer, these are the skills you'll need to succeed:
1. Writing abilities
It is a repetitive technique to write a copy. You don't have to be a great writer to start, but writing every day can help you hone your talents and develop over time.
2. Pay close attention to the details.
You must be able to examine your work objectively. To ensure quality, you must scan your work for probable flaws and check for correct language, spelling, punctuation, and proofreading.
3. Ability to communicate
You use your abilities to comprehend others and be thoroughly understood by them fully. They assist you in asserting yourself and establishing yourself as an expert in copywriting. Excellent verbal and written communication skills are required to listen attentively to your clients, interpret their vision, and write for their intended purpose.
4. Creativity
It takes a certain talent to observe things from different angles. Clients may occasionally rely on your creativity to produce engaging content or appeal to a specific audience.
What are the steps to becoming a copywriter?
If you wish to work as a copywriter, follow these steps:
1. Improve your academic credentials to help you advance in your career.
There are no official academic requirements required to become a copywriter. On the other hand, some agencies and clients may demand that candidates have completed their education. Employers may favour individuals who have completed professional courses in marketing, journalism, mass communication, or literature because copywriting is a competitive field.
2. Learn the fundamentals of copywriting.
Before applying for positions, you might want to read about the copywriting procedures. It would help if you had a strong understanding of human psychology and the demands of your target readers to be effective in this sector. While it's important to add your writing style and creativity, you must put the client's needs first.
3. Improve your written communication abilities.
Copywriters write text for specific objectives while adhering to their clients' rules and norms. It would be best to consider honing your writing abilities to become a good copywriter. This, combined with regular reading practice, will aid in the expansion of your vocabulary and the improvement of the lucidity of your writing.
4. Find your niche.
You can work as a copywriter on various projects, ranging from commercials to product descriptions, and academic papers to technical documentation. It's critical to figure out what kind of writing you want to do. This perspective will assist you in creating relevant writing examples and a strong portfolio.
5. Put together a portfolio
Most employers want to see examples of your work before deciding if you're a suitable fit for the job. Once you know your niche, create some writing samples to highlight your skill in that specialisation. Make a compilation of your writing samples into a portfolio and attach a well-formatted résumé which you can present to your potential employers and clients.
Tips for copywriting
Here are a few pointers to help you increase your writing effectiveness:
Set a word count restriction and compose brief paragraphs.
Make short and to-the-point sentences by using an active voice with strong verbs.
Use subheadings to make your content more visually appealing and easy to scan.
Facts should be included to make your content more credible.
Choose clear fonts that are easy to understand and add an aesthetic appeal.
Use everyday language that is clear, simple and appeals to a large audience.
So, there you go. We hope it helped you get an idea of becoming a copywriter.