Motivation is a Fire Within! Differently abled women athletes who are setting examples
Whenever you feel down, anxious, stressed out, or depressed due to your current circumstances, you tend to feel bad about yourself and your life. That's natural. We all do have (or used to have) a long list of grievance at some point. Some of us learn to channelize our emotions by a few techniques, others simply continue to live that kind of life.
There are numerous inspirational stories around the world that are shared through the social media, newspapers, magazines, and what not! At least in my case, I always have been in the habit of reading those people's struggles from scratch that are being uncovered only when the success hits them.
On the occasion of International Women's Day, I would like to share some inspirational stories of a few women who have a strong passion towards what they do. And they are kinds of special ones because they have physical imperfections from the exterior. The dedication you are going to know in the forthcoming paragraphs is unmatched from the rest of us, I promise!
Although, there are separate events for the differently abled candidates, such as Paralympics, there are also those who have won the hearts of their audience because of the successful victory against the abled ones. Here is the list of differently abled women athletes who are setting examples, and deserve the same magnitude of attention just like a usual athlete gets.
1. Ellie Simmonds: Ellie Simmonds, a U.K. citizen, was born with achondroplasia dwarfism that literally means "without cartilage formation". Instead of contributing in the skeleton's healthy development, the cartilage converts into bones, resulting in short limbs.
Ellie did not allow her disability to come her way. She conquered her weakness and is eventually specialized in short sprints. She was just 13 years, the youngest member of the whole team, in 2008 when she won two gold medals in Paralympics that was held in Beijing. She had set a world record in 400m freestyle in 2012. She won another gold medal in 2016 in Rio Paralympics setting another world record for 200m medley.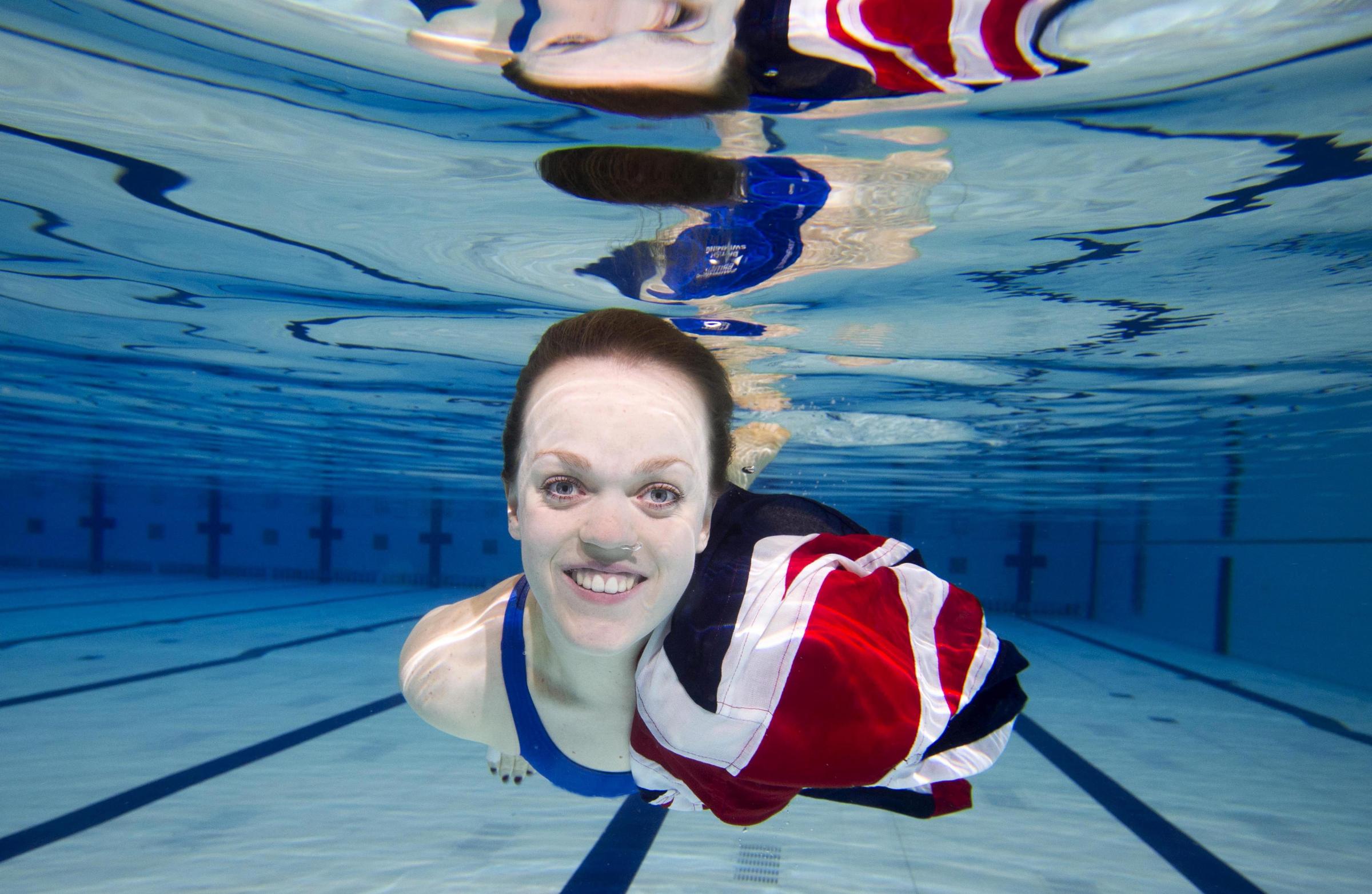 2. Zahra Nemati: An Iran (former) Taekwondo black belt champion, is now an archer after when she met with a car accident and had a spinal injury. In the year 2006, she took up archery and had competed against able-bodied athletes. She is the first Iranian woman who won two gold medals in Paralympics 2012. In 2015, she made a remarkable history by qualifying as an archer for both 2016 Summer Olympics and 2016 Summer Paralympics that was to be held in Brazil. There are countless achievements in her kitty and much more to come. A big Hi5 to her high spirits!
3. Alison Yu Chui Yee: She is a citizen of Hong Kong. She was initially diagnosed with bone cancer when she was as young as just 11 years old, so had to get her left leg amputated. She started learning swimming but gradually moved to fencing at age of 17 years. In 2004 in Summer Paralympics, she is a first athlete who victoriously earned four gold medals, both as an individual as well as in the team.
"Disability is in our head"
4. Melissa Stockwell: She is a former U.S. Army officer who lost her left leg in an Iraq war when there happened a bomb explosion at the roadside and she was leading a convoy. She served in the Army for three years until this incidence. She was the first lieutenant and first female soldier to lose a limb in the Iraq war.
She is the first Iraq veteran who was chosen for the Paralympics who then competed in three different swimming events, i.e. 100 m each in butterfly stroke and freestyle, and 400 m freestyle during 2008 Summer Paralympics, and finished these in sixth, fifth, and fourth positions. She won bronze medal during 2016 Paralympics in the PT2 category. She is also a coach and one of the co-founders of Dare2Tri, a triathlon club in Chicago that trains athletes having physical disability.
5. Terezinha Guilhermina: She is a Brazilian Paralympic athlete whose main category is T11 sprint event which is for totally blind athletes. She is suffering from congenital pigmentosa just like her five brothers out of twelve brothers.
She competed in 2004 in Summer Paralympics that was held in Greece where she won a bronze medal in women's 400 m. She also competed in 800 m and went out in the first round, and competed for 1500 m and stood seventh. Moreover, she also participated in 2008 in Summer Paralympics in China. In T11 events in women's 200 m, 100 m and 400 m, she won a gold medal, a silver medal, and a bronze medal respectively. In London in 2012, she won two gold medals. In Rio that was held in the year 2016, she earned silver and bronze medals in women's 4 X 100 m relay T11-13 and women's 400 m – T11.
As an average person who is physically fit and healthy, I cannot imagine myself being put in the position of any kind of disability, whether at birth or as a result of an accident. I salute these ladies who have such an intense passion for achieving their dreams. We should get inspired by them and accept what our life has to offer us. We may then eventually learn the true meaning of living someday.