Building Effective Content Marketing Strategy with Ayoti's Content as A Service
Compelling content is always a crucial part of any marketing strategy. It is a well-known fact that the ticket to long-term success in content marketing consistently implements best practices.
At Ayoti, we are continually looking at ways to not only improve our content's performance, but we also ensure it enhances the content itself. Content marketing becomes a paramount factor. It is an effective way of introducing the company to new prospects without unwanted banners and promotional ads on social media platforms like Facebook, Twitter, etc.
The Need for Content Marketing
All the businesses need leads to generate revenue and for the business to keep going on. Content marketing is the best marketing strategy that enables your business to build trust with the audience, develop more conversions, and create more leads. It makes content that drives more inbound traffics and enhances social media strategy.
No doubt, content marketing is done in the right manner, can produce drastic results for your business. Content marketing is found to cost 62% less when compared to traditional marketing and will generate about three times as many more leads. Content marketing also helps to show your expertise as a subject matter expert moulds you to be a thought leader in your specific industry area.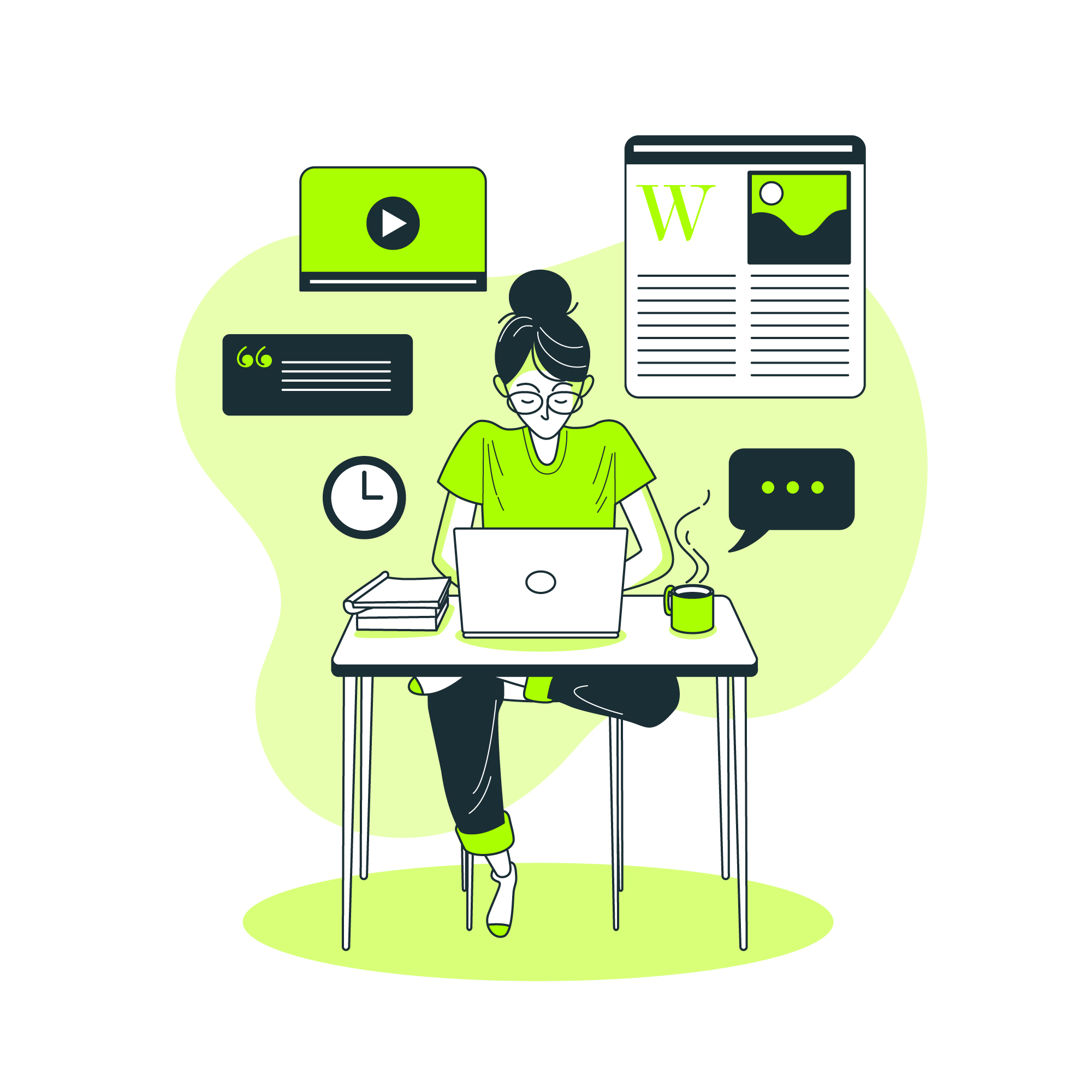 Getting Started with Content Marketing
Here are eight ways to help make your content marketing more effective for your business:
    Create a Content Marketing Plan
For your content to get started, you need to build up a plan that works. A great plan will do your content marketing to be more target-oriented and more consistent in its production. Have a thorough knowledge of your company's overall objective towards the content, the purpose of each kind of content, and its impact on the readers.
Remain realistic with your goals and ensure that they fit your business's size, thereby suiting the industry's needs.
    Identify your Audience
A successful content marketing strategy always follows two main things: the brand's voice and the audience. You won't be getting many conversions if your content is subjected to matters that your audiences are least interested in. While writing content for your audiences, always try to keep it relevant to the industry you are in and focus on how your company's products or services can solve your consumers' issues.
Make use of different analysis tools like Facebook Insights and Google Analytics to get an idea of your page visitors' demographics. With this, you will get to know what kind of people visit your company site and better judge what topics they are interested in. Further, by identifying whom your content should target, you will figure out what topics and in which format you should feature your content.
    Have a Content Calendar
Many different platforms can be made of use for distributing the contents that require a different frequency of posting. For instance, Facebook requires single posts per day, whereas Twitter may have multiple posts per day.
A content calendar helps you schedule your content to get published on each of the platforms you want to use. For this, you can use the Google calendar and put the due dates for each piece of the contents. Apart from that, you can also make use of Asana and CoSchedule if you have lots to publish or manage a content team.
    Create Industry-relevant Contents
Creating irrelevant content doesn't grab the attention of your audiences. While creating content, remain focused on your industry and know what you have to offer. Even if you feel that your audiences are fond of random topics, it still has to tie back to your brand.
For this, you can make use of Google Analytics and Facebook Insights to review the bounce rates that exactly show you the number of visitors to your website, leaving without further interaction with the site. So, the longer a visitor stays on your site, the more likely they are to enjoy the content.
    Keyword & SEO
Search engine optimization is a fundamental part of your content marketing strategies. It helps in making the content more useful and gain visibility by targeting the right audiences.
For effective SEO-friendly content, use robust keywords. Using too many keywords creates the content to be monotony and poor in grammar. So it is always best to use two well-researched keywords in your content, which is sure to rank your content high in SEO. Apart from using keywords, you can also make use of ALT tags and links.
    Mix up Your Contents
Mix up your content with text, images, and videos for a better content marketing strategy. This enables you to improve engagement and invite your audience to follow you. Even include whitepapers, case studies, infographics, etc. that enhances your content.
    Keep Creating New Contents
Keep creating new content while remaining engaged in your industry news for your growth. Each post that you make helps in building your presence and adds expertise in attracting new followers. You should not just stop posting new content when you see growth in your followers and visitors on your page. Nurture your existing followers and keep attracting new ones with your recent content posts. Stick to your content calendar and know the right time to post new ones. Always keep in mind that an idle blog will quickly lose followers. Also, while creating and updating contents, you will have a better exposure to finding new keywords that assure in ranking your contents higher and thereby increase the views of your website visitors.
    Get Influenced by Guest for Bloggers 
A strong content marketing strategy needs much hard work and time and is a long-term process. Do you wish to create quality contents that provide genuine value to the reader? Then guest blogging is the right way to do so. It is regarded to be a crucial step for online marketing success. Ayoti provides a complete end-to-end solution in this content creation process. Ayoti's Content as a Service ensures to offer a comprehensive solution in the content creation for various industries across the world. With our highly experienced team of content creators, we assure meaningful experiences with such thought-provoking quality contents that are sure to leverage your content marketing strategies.