How is Covid-19 Affecting the Achievements of Labor Reformation?
We have been celebrating labor day since a generation decided to make work a meaningful part of life rather than enslavement. May 1st is celebrated as Mayday, labor day, worker's day, etc.
If you and I are enjoying the 8-hour working day and other holidays and more. It is the reformation the laborers made through their handwork.
Now we all around the world are going through an unprecedented dilemma in the economy due to Coronavirus/ Covid-19 pandemic. Many are working from home, luckily. But a lot more have lost the job, daily wagers are not getting anything even for their livelihood and some are going through salary cut, etc. let's look a little deeper about the consequences of Covid 19 over the advantages of labor reformations.
Job Security
While the COVID-19 pandemic has created ruin across countries and businesses, one section that is among the most concerned is the labor workforce. Job security has earned huge importance in times where nothing is guaranteed. Many authorities have announced advisories for companies to not lay off their workers during this crisis time.
COVID-19 crisis is already affecting millions of informal workers. Workers and businesses are facing hardship, without the difference of developed or developing. We have to move quickly, decisively, and together. With the right measures, we can limit the influence and the scars it leaves. As governments and organizations, we need to guarantee that no working professional goes to rest at night worrying about whether his job will continue the next day.
Fair Wages
To sustain business and save jobs organizations share their profit and also the losses. The COVID-19 pandemic has had a harsh effect on working hours and earnings, worldwide. With most industries, stores, and workstations locked, a vital part of the workforce, particularly the blue-collar workers are left with no job. Globally, two billion people work in the informal sector and are unusually at uncertainty. As the markets are not operational even they strive to accomplish cost and have sufficient cash flow to take care of the monetary well-being of their workers. But what the workforce needs right now is enough income to survive and commence a healthy and secure life.
The current global health crisis pushes the leaders and the government to re-look at how they allocate the cash and take care of the whole community. This is why many market leaders across the earth have taken pay cuts to assure fair division of cash. Although obtaining fair compensation during the current crisis is easier said than done. But it is the duty of every leader and decision-maker to take care of everyone in their society.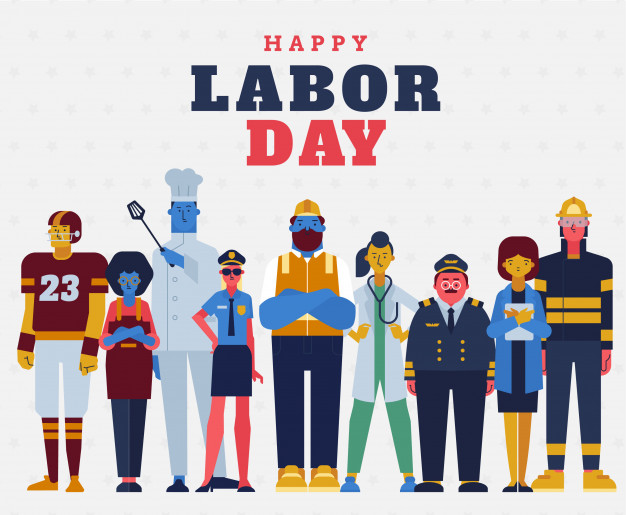 To tackle this difficulty, International Labor Organization suggests actions like increasing social protection, promoting employment retention, for instance, paid leave, short-time work, etc. and business and tax relief, including for very small, small, and medium-sized businesses. Moreover, they offer fiscal and monetary policy measures, and lending and financial assistance for particular economic sectors.
Health and Security
The ongoing COVID 19 pandemic has revealed a peril to the working class with regard to health and security. This Mayday, it's helpful to remember the fair fight for worker rights, particularly at a time where there are lesser protections and safeguards in place. As the world of work progresses towards the gig administration, it's important to consider the need for basic health and safety standards – It starts from health insurance schemes to workplace wellness measures.
In India, millions of migrant workers were deserted due to a lock-down and many of them chose to walk home over hundreds of miles. All these cases show the value of health and safety and the need for strong labor safeguards.
From food, accommodation, and other basic needs, there's a necessity to concentrate on the well being of the worker. For a long time, companies have limited privileges for contract workers – even when their services are crucial to continuing running, this has to improve. There is a need to go above and beyond a merely profit-focused method.
More Empathetic Employers
Every day we hear of millions of workers laid off from jobs on account of the COVID-19 pandemic. Being at the lowest rung of all economic models, workers are also the most exposed and sadly more disposable. The International Labor Organization has informed of job losses in the hundreds of millions as the COVID-19 pandemic spreads out over the coming months. Workers and businesses are suffering hardship globally-both financially and mentally-and it is not just the duty of nations but also companies around the world to work together to find resolutions that help all segments of our global society, especially those that are most vulnerable or least prepared to help themselves. In these times of crisis, companies need to be more empathetic towards the workers, as the decisions that they make today will immediately affect the way this crisis unwinds and so the lives of billions of people. It is time organizations and countries move away from development patterns that look upon workers only as a disposable asset class but rather be more empathetic towards their physical, economic, and rational well-being.
More Genuine Working Environment
Apart from the job scope itself, one factor that significantly affects how employees consider work is the environment. During this corona times, we are living in, nurturing a work environment for workers will show to be harmful to the business continuity.
The present state has not only generated anxiety among the workers but also there is a lack of faith due to regular layoffs and pay cuts. Offer a work environment that is built on trust, honest communication, better complaint redressal, and a workplace that invokes a sense of unity.
To add, given the tough circumstances, support the concept of positive reinforcement- appreciate and acknowledge your workers' struggles more. Employees will normally feel valued by the organization for what they put in. Such knowledge is healthy for the organization because employees will be ready to go the extra mile in tough conditions like these.
This Labor Day, remember to salute the courage and hard work of innumerable workers who have gripped the global economic powerhouse running despite being hit the hardest by the COVID-19 crisis.
Ayoti is offering great opportunities to women who do not want to break their career for anything else. We are helping you to have a balanced work-home life. Check out our current openings.