How to prepare for Diwali in advance?
Every year I feel very nostalgic on the occasion of Diwali. Since for the last few years I have not been there at my home to celebrate it along with other family members (parents and siblings to be specific), the only thing that I have as of now is the memories to cherish forever. Yes, I do lit diyas at my new (husband's) home and create a colorful rangoli but this is nothing compared to what I have had for so many years. During my childhood, I would feel so excited days before its actual arrival. In our school, there used to be Diwali holidays for about ten days that was thrilling as hell.
As I grew older, I have always had this intense obsession with flames and on Deepavali I used to lit them all by myself and place them in different places at my home. It was so soothing to watch them as if the darkness would never knock our door and that our souls would attain utmost peace within till eternity.
Diwali, also known as Deepavali, is the festival of lights whose meaning exists in its name itself – Deep (oil lamps) that implies to light and avali refers to the row. It symbolizes triumph of light over darkness or good over evil.
Mythologically, it is celebrated because after completing his fourteen years of vanvaas, Lord Ram returned back to his native place, Ayodhya, along with his wife Sita and brother Lakshman. The natives welcomed him by doing some fireworks and lighting diyaas (deep) at their homes. This is believed to have happened in 15th century B.C.
On the day of this festival, people offer prayer to Lord Ganesha and Goddess Lakshmi in the evening before firing crackers. In every Hindu ritual, the prayer to Lord Ganesha is mandatorily done at the earliest, followed by Goddess Lakshmi who symbolically represents money and financial prosperity. It is believed that Devi Lakshmi arrives to homes that are well-lit. Hence, people never miss the chance of lighting every corner of their homes. Additionally, family members also draw colorful rangoli days before Diwali in order to welcome the Goddess.
But what should be done to prepare for Diwali in advance? Have you ever thought of that? This blog covers the list of things to be done to prepare for Diwali so that you don't miss out anything when the day arrives.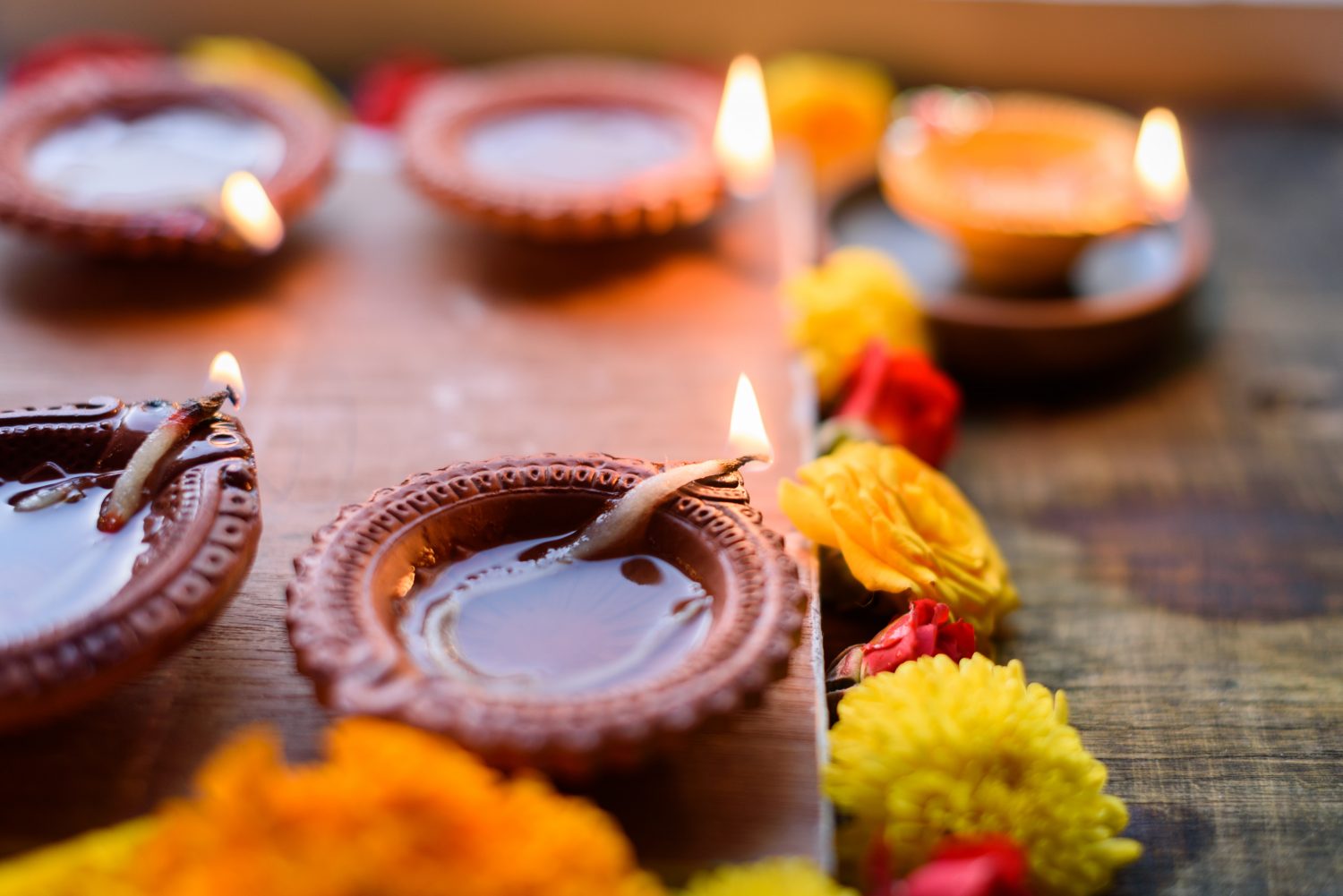 Preparing for Diwali in Advance
Home cleaning/Whitewashing
This is one of the most vital tasks to be executed days or weeks before the big day. Although not every household would be willing to have whitewashing due to expenses involved but there are homes who prefer to have it once in every few years. It really glorifies the home. Apart from whitewashing, people also do deep cleaning which is essential for those who celebrate Diwali festival.
We used to throw old stuff either on the dumping yard or give them to agencies that would deal with gathering old items for further purposes like recycling (ever heard about kabadiwala!).
So, what are you waiting for? Use your vacuum cleaner or a broomstick to take out the dust from every corner of your house, balcony, and terrace, and mop your floor thoroughly. You can also give away your old clothes and books for charity purposes. Imagine the relief you will have after everything is done!
Shopping
I remember during my middle school days that one of my friends would buy a pair of clothes once in a year few days before Diwali. That was the only shopping she and her brother would have. Yes, most people wear new clothes on this occasion. If you think that you have got good stock of party-wear outfits then it is not necessary. Else you can save some of your finances specifically reserved for this. Some people also prefer to get their clothes stitched for the occasion.
Moreover, shopping is not only confined to buying new clothes but also for things that will be required for worshiping Gods. First, make a list of items that you will need for Pooja. Then buy them in advance. Pooja items are usually those things that one uses for regular days such as kankoo, rice, few utencils, accessories required to decorate mini statues of Gods, and so on. On special occasions, one simply needs to check whether or not there is availability of such stuff at home.

You will find plenty of wax candles, but the original tradition is to buy diyas made of mud/clay in which you will require to pour (preferably mustard) oil. Buy about 50 to 100 in the count. Also, buy cotton balls that will be supporting the flame by a constant supply of oil through. Diyas are also cheaper and you will actually be supporting the local vendor for his or her small business.
Also buy dried fruits, nuts, and sweets so that whoever visits your place on that day and after, you can serve them with these.
Last but not least, how can you forget about the crackers! There are plenty of people who would rush to buy crackers at the very last moment. As the days are near, the crackers will cost you a significant amount of money. So, it's better that you buy them a week or at least three days before. If you also have children then no worries. They will for sure insist you buy before the actual occasion.
Cooking
Diwali is incomplete in the absence of cooking tasty treats. It is the norm in most Indian households that a few variety of Indian snacks and sweets are prepared at home itself. If you don't know cooking from scratch then you can buy readymade mixes in which you can prepare countless Indian sweet dishes. I have recently bought gulab jamun mix that I will cook a day before Diwali.
Cooking also includes the main course meals that need to be prepared on the day of the festival. Since there are countless other things to be managed on that day, my mother prefers to cook meals that do not require much time such as fried or plain boiled rice along with pulses or kidney beans curry, rava idli and sambhar, and so on. Plan your meals in advance and make arrangements like cutting vegetables, peeling garlic, making ginger-garlic paste, etc.
Some people prefer to dine outside either at a friend's or a relative's house or even in a restaurant/street vendor's place. We would usually prefer to have dinner at our home. Then we would hang out at others' homes to greet.
Decorations/Rangoli
Are you an artist? Then making rangoli would be fun to you, wouldn't it? A couple of times I made a mistake of drawing rangoli just a few hours before the actual event, that is, on the same day of festival. This had led chaos because right after rangoli I had to lit diyas, place them all at various places of the house, make arrangements for pooja, and then get ready with heavy clothes, jewelery, and makeup. Although I don't put on too much makeup, but everything done altogether is really stressful.
So, if you want to decorate your house then please go for it, but make sure that you plan and do that a few days ahead. Many times what happens is that we live far away from our homes, and so, we travel just a day or two before the festival. It is quite obvious that we may not get enough time to decorate our homes. Hence, in such a case, there are ready-to-design rangolis in the market that we simply have to put or stick on floors. Some have stencils of designs that we can use for powdering the floor with white or colorful powders. The stencils can be removed and the designs will be formed.
Apart from rangoli designs, there are other ways to renovate your home. For example, you can replace completely new curtains or have your own altered/designed curtains stitched by you or an experienced tailor; buy a new set of bedsheets and pillow covers for your living room and bedrooms. You can also stick wallpapers on your home's walls. There are many cheap ones available online.
Winding-up of pending works
Pending work can be anything from small to tedious tasks, whether related to taking out all your winter clothes to put them under the sunlight or cleaning your vehicle. Since it is the right time to do such tasks, why not begin now!
Another important task is to let your children complete their Diwali homework which can be something that needs to be written in their notebooks or some kind of project work. Although I don't think most schools at present give bulky home assignments as it used to be a decade or two back but there is something that students are usually given by their subject teachers so that it adds marks in their final papers.
Always communicate with them right after their holiday starts. It is not uncommon that they would ask to buy stuff for their project work when their school is about to begin. Hence, better to avoid that.
Living abroad? No worries!
There are millions of Indians who are settled abroad temporarily or on permanent basis. It is impossible for many of them to come to India during Diwali due to huge expenses. So, what they do is, celebrate it there itself. Whether it is U.S. or U.K., there are Indian communities whose members gather at one place and celebrate together. Start networking with people if you have recently arrived there. Things get better eventually with time.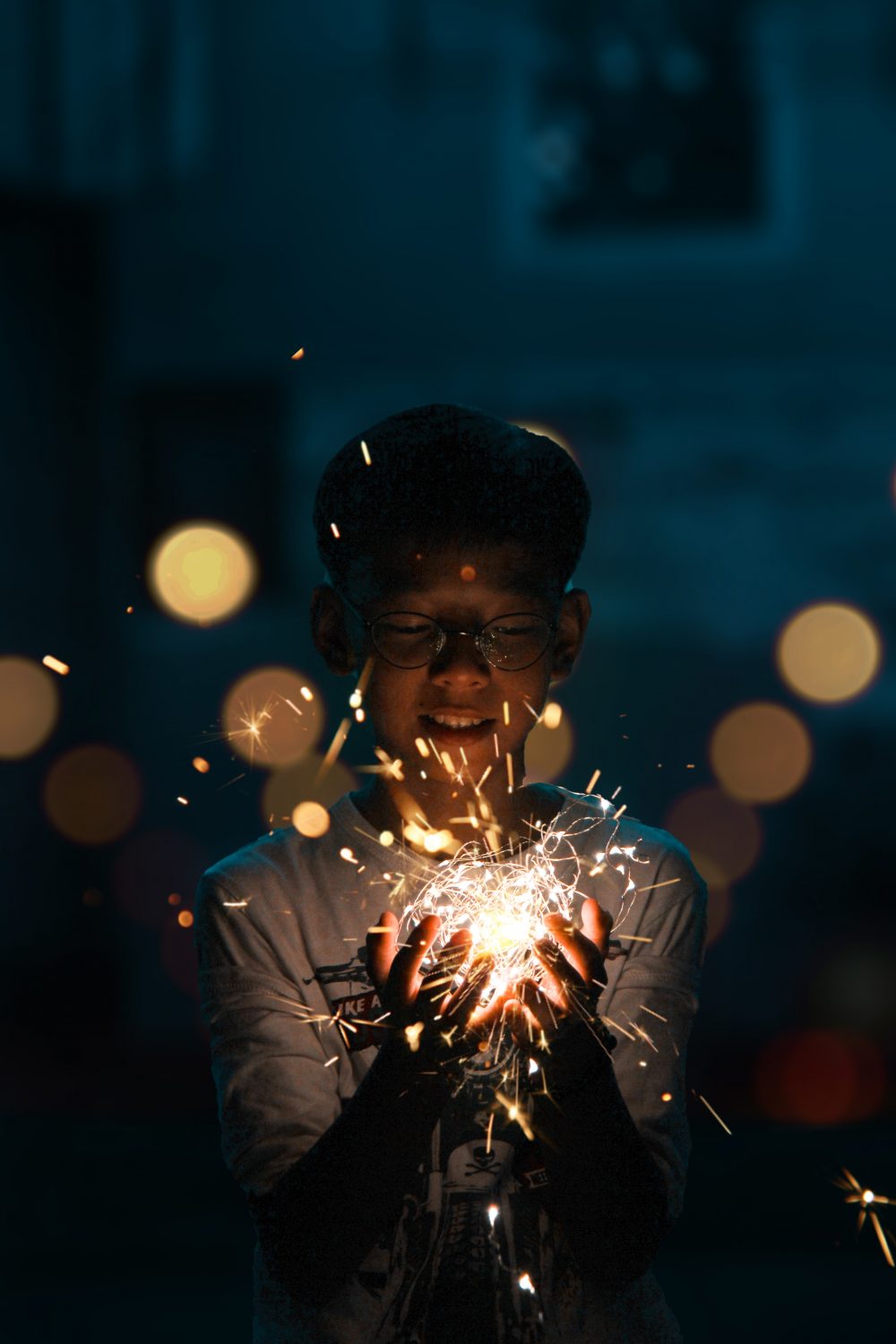 A word of caution
On the day of Diwali, lots of hospitals get cases of accidents that usually happen as a result of burning crackers (most often) by children without any adult supervision. So, always keep an eye on children at your home to avoid that risk. Also always buy fireworks only from reputable places as some of them may fail to burn properly and might also explode.
Do not harm animals
I have witnessed a lot of times that notorious children (as well as some immature adults) would simply scare dogs, cats, and cows using the fireworks. These animals already deal with heightened air and sound pollution, if crackers are burned in their surroundings they can fall victim of serious burns and injuries as well. I request you to avoid it and also do not let others do such acts too.
Green Diwali
These days air and noise pollution are on peak. So, it is a good idea to limit the number of crackers you buy. Several initiatives have been started by the (Delhi) government to make people aware to buy eco-friendly crackers, or better so, no crackers at all. The eco-friendly crackers limit the pollution but don't completely stop.
Now it is up to you whether you want to burn fireworks or not. I personally never really liked mini bombs that were too noisy. I was fine with sparkles and similar other crackers that did not have noise at all. There were (and still will be) those who would involve with crackers for like two hours and there were (are) also those who would (will) continue to burn till about 3 a.m. It is possible to follow the century-old tradition with the same norms but with conscious control. Trust me, you won't be disappointed.
Ayoti Technologies is a platform for women who have household responsibilities and also want to earn from home. Whether you have skills for data entry, content writing, or software development, enrolling with us will help you get a secured job. Ayoti truly believes in women empowerment and delivers services that incline with that viewpoint.