For a Reboot: Being a mother is the first reason for regaining pace in your career
Returning to the field, whether it is studies or job, after being a mother, "It is more than a great challenge."
The truth is that every mother as a woman, in fact, will be having pride when they have their flies received with the certificate of title after successfully completing the presentation of the portfolio of the work practice in front of the evaluation commission. Overcome the experience, see the experience with satisfaction.
She will never feel uncomfortable or different from the rest.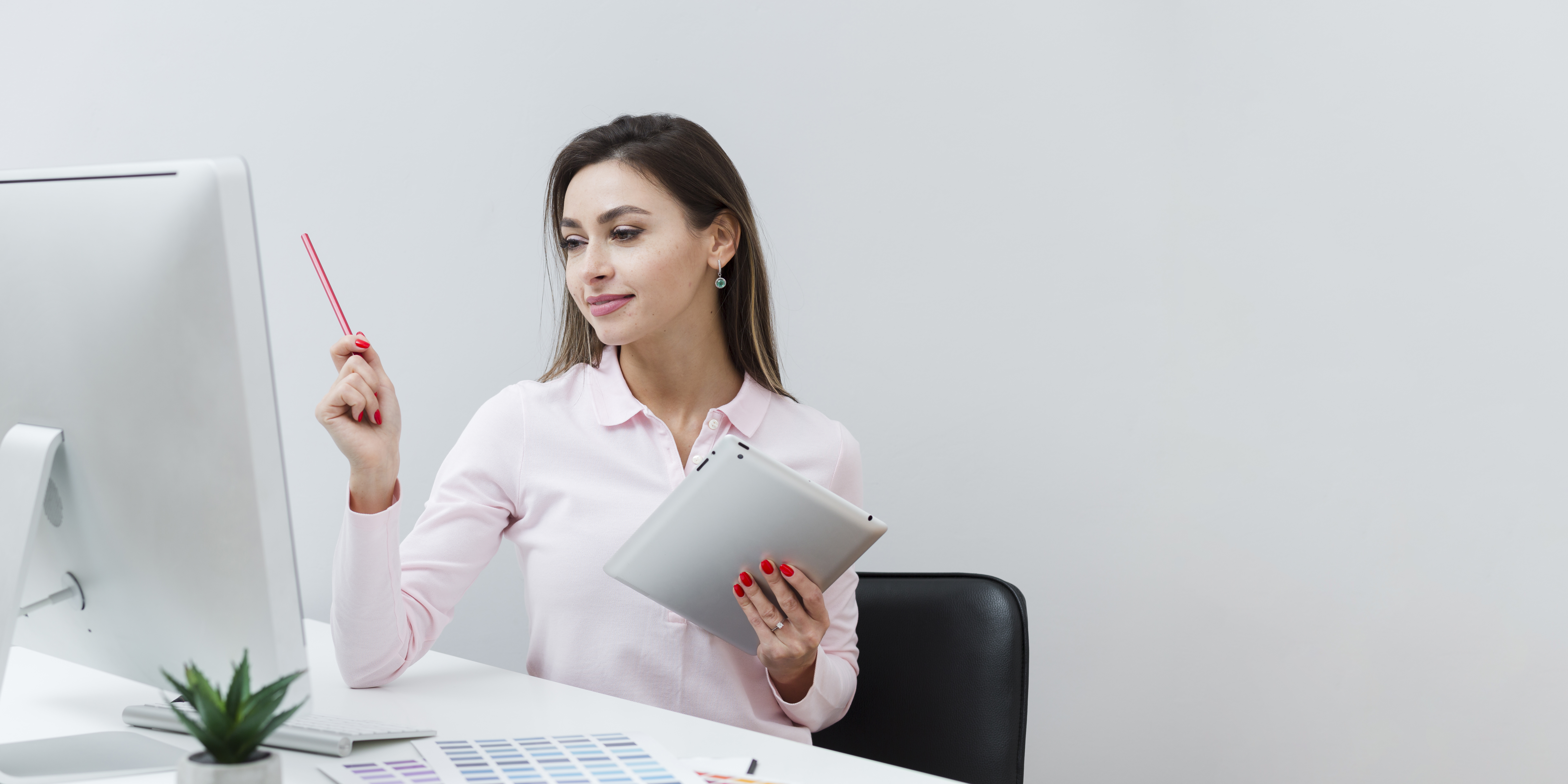 The Motives: A Survival Guide towards a new career
You may not be ready at this time to start a full-fledged business with all the effort and dedication that it entails, but you are ready to
dedicate a few hours a week to do some work for others that brings you some money. If it is something that you really like and do well,
it may, over time, become something more than occasional jobs.
As a woman to start a new career, you must be clear about not doing the following, which can turn down. Your desire to win.
Turn down Negative emotions and Smile
The combination of tiredness, uncertainty, hormones, role change, and nerves in your head, an emotional party is celebrated. Be
the best way is to evade.
How am I going to manage my work life and my personal life at the same time?
Here the myth of the superwoman comes into play, that image of the woman who can do everything. (and ideally with a smile and an
ideal hairstyle).Wear your favorite colors, start a tug of war with the studies again, score good marks, bring good productivity at work
by self, everything a woman can do.
For a wanting spirit, in some way or in part, to return to work may experience the clash that occurs between two ideas with which we
agree, but which are contradictory to each other: I want to be with my son, I don't want to leave him, but looking forward to going back
to work or leaving home. And of course, we feel guilty.
Minimal Investment: First Key towards an ideal business leader
Professional consultation:
If you are an authentic expert in the following, you can set up a consultation or office in your home with a fixed schedule of a couple of
hours a couple of days a week.
Psychologist
Lawyer
Financial Advisor
An IT Expert
Market Research Analyst
Dental Hygienist
Acupuncturist
Also, please be honest to make these training classes online also, so that it can earn you a small amount of money and zero investment
publicity over time.
Many older people want to learn to read, write, music, computers, cook healthier, and paint, etc. as a hobby. They have a lot of time,
but they don't feel like going to an academy with a lot of people. They prefer something more relaxed with a few students, a few hurries, a lot of patience, and a few laughs.
Languages, algebra, Excel, Windows, Linux, electronics, marketing, accounting, filing the income statement, etc. Assess what is needed where you live and what you can teach.
Practical Classes – Be online too
Cooking, gardening in general, knitting, sewing, online Digital Marketing, and blog writing. It is not very easy to find these types of classes, but you would be surprised by the number of students who are willing to pay to learn. Normally they must pay for the material with which they work.
Fitness Training
Beauty Specialist: Also, if you have a suitable place at home, everything related to beauty and glamour always has customers. Make a very large poster with your schedule and start yourself by respecting it. Clients will adapt to your schedule if they like your service.
Pilates/Yoga Instructor: Known as a good way to heal the mind, Yoga/Pilates is high in demand.
Handwork bridal sarees, Head-dresses, ornaments for clothing and/or bags on request. You have to be a handyman, of course, but many of us look for these elements for weddings or special events and they are not easy to get as we want them. Make clothing or clothing arrangements, along with other requests as well. You have to know how to sew well and also good to have a small crew for orchestrating the work, of course, but, as in the previous point, you can do it at any time and you do not have to accept all the orders.
Do the laundry for other people. Or just iron. They give you the clothes and you tell them when they will be ready. They pay when picking up. Your main clients will be working at home and a few from offices. Meanwhile, it is ideal for a home pickup and home delivery.
Your clients will ask for it for meetings of friends or family, so it will be quantities for many people. The bread, regular stews, rice dishes, evening snacks, and sweets are especially popular. Usually, they are weekend assignments, so consider how much you can do.
Let the artist in you earn money for your family, it may not be what you dreamed of, but for a season, you will surely be able to do it. For every ideal dream, the home will be something special for every person who wants to build it new or willing to make it new again. Let your imagination and creativity fly and you will have a lot of orders. Make it clear that you do it, but you are decorating the dream.
Start counting on that magnificent milestone from where you think it was stopped before.
Secret: Heaven will be praising you when you are back on track. Your child will be a healer angel to forget all your worries in life.